StartupCircle is an Entrepreneur community focused on making giving and trust building the cornerstone values for business creation.  StartupCircle is a 5000+ Entrepreneur organization dedicated to bringing together Innovators, Resources and Investors under a System of Trust.

StartupCircle is on a mission to make Dolphin Entrepreneurship a vital economic activity for communities across the world.

The first objective is to evolve the San Diego / Baja California region into a Sustainable Entrepreneurial hub as Silicon Valley has become for technology companies.

CLICK HERE to join our email list and receive bi-weekly updates and inivitations


Our Way

• True collaboration unlocks innovation
• A culture of giving back, as a for profit community
• Research-based solutions and approaches: Innovation and Trust Architectures (Paul Lawrence (Harvard) - Robert Porter Lynch (Alliance Professionals) - Our own studies)

Focus: Evolve the Entrepreneurial Approach

Philosophy: Collaboration, Innovation, Contribution and Trust Building
 

We are honored to have been selected by the San Diego Union Tribune as two of eight "People to Watch in 2014."  
As the article described: "Since its inception in 2007, StartupCircle has established itself as one of San Diego's most effective organizations working with entrepreneurs..."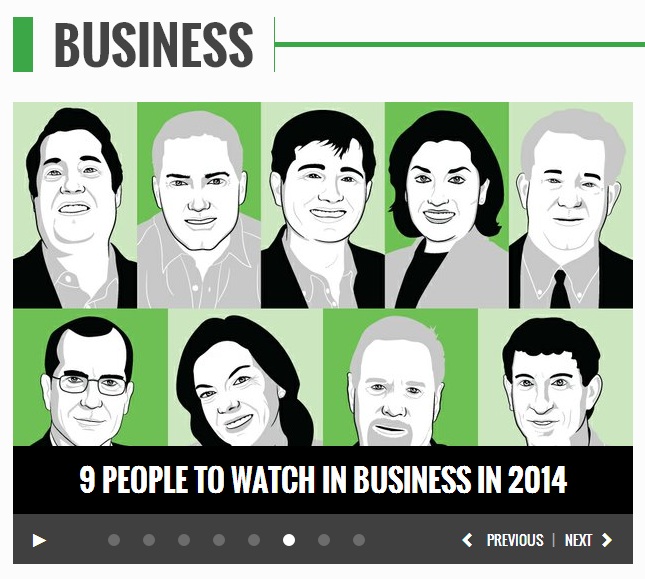 Click here to see the article on the UT San Diego website.

Or an article PDF below: 
http://moradowconsulting.com/wp-content/uploads/2014/01/UT-People-to-Watch-2014-News-Clip.pdf

Fab Lab Update and Networking @ Mintz
 



CLICK HERE to RSVP!



WHAT: Networking mixer and presentation by Katie Rast, Program Director of Fab Lab San Diego. 


WHEN: Tuesday, Feb. 10, 6 to 8 p.m.


WHERE: Mintz Levin 

3580 Carmel Mountain Road - Suite 300

San Diego, CA 92130
 

We will also review the Plug and Play San Diego Spring Application process and enjoy light food and drinks!


The Plug and Play Spring Application is at:

http://sandiego.plugandplaytechcenter.com/programs/apply


 

Fab Lab ribbon cutting Last Week

Check out the videos below and come hear about from Katie herself!  


http://instagram.com/p/ysJZ2-t1ZR/

 

https://www.youtube.com/watch?v=LL4bVbkAn-M


 

 


 


 

 

Fab Lab San Diego is a non-profit design and fabrication laboratory that empowers individuals to give form to their ideas. At Fab Lab, the resources that entrepreneurs and inventors require to innovate are made accessible through training and low-cost use. Access is provided to professional manufacturing equipment, including 3D

printers and laser cutters, as well as the education and community network required to support San Diego's innovation economy.

 

Movement and the role that it is playing in empowering innovation locally as well internationally.

You can read more about Fab Lab's recent move and programs via the recent blog post and Xconomy article below:

---



PNP Startup Camp Selections: May 9th

The Plug & Play San Diego judging date is set for May 9th as 18 startups will be pitching to a star panel of judges!

This event will have a limited guest list.  If you are a member of StartupCircle and would like to attend, please reply asap and let us know.

Our efforts to bring Plug & Play to San Diego were mentioned in a recent Union Tribune article, along with other developments in the San Diego startup scene.  

Click the link below to see the piece:

http://www.utsandiego.com/news/2013/apr/22/tp-entrepreneurial-ecosystem-sparks-debate/?print&page=all

There is no limit to the number of startups that will be selected on May 9th to receive $25,000 on the spot and the opportunity to spend three months in Silicon Valley.  The immediate funding provides a quick boost. But more importantly, selected startups will participate in a structured StartupCamp that begins with weekly sessions here in San Diego and then in Sunnyvale, culminating in the main event: the final EXPO / Demo Day in September to pitch to over 100 VCs and go after the real funding.

Plug & Play companies have received over one billion dollars in funding since 2006. In 2012 alone, P&P facilitated $500 million of value for startups via M&A exits and initial funding.

Let's give a shout out of Good Luck to all of the startups who are pitching!  
 

The Judges: Saeed Amidi, Founder and CEO of Plug and Play Tech Center; Alireza Masrour, VP of Technology Investment at Plug and Play Tech Center; Liz Gasser, Vice President Business Operations of Qualcomm; Lada Rasochova Director of Entrepreneurship at the UCSD Rady School of Management; Alex Roudi Chairman of Interwest Capital; Robert Reyes, Founder of StartupCircle; Bill Walton, Chairman of Connect SD Sport Innovators; Duane Roth, CEO of Connect; Leo Spiegel, Managing Partner of Mission Ventures; Greg Lucier, Chairman of Life Technologies; and Rory Moore, CEO of CommNexus!

Read about the program in Xconomy:
"Initiative Opens Plug and Play Startup Camp and $25k to SD Startups" 12/13/12

 

---